Living la vida Lidstrom
Monday, 31 December 2007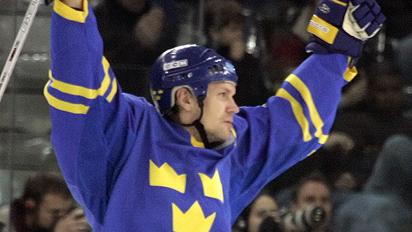 Life got a lot better for Detroit Red Wings fans with last week's announcement that Nicklas Lidstrom had signed a two-year, $14.9-million contract extension.
But the fact that Lidstrom will still be playing hockey in 2010 is also crazy good news for supporters of the Swedish Olympic team. Count on him being there in Vancouver.
That's the subject of my latest column for IIHF.com.
And if you just can't get enough of the 37-year-old who scored the gold medal-winning goal at the 2006 Olympics, check out this video tribute, set to an orchestral version of Europe's "The Final Countdown."
del.icio.us
Digg it
Furl
iFeedReaders
Netscape
RawSugar
reddit
StumbleUpon
Yahoo MyWeb
YardBarker